Finn Dixon & Herling LLP is pleased to announce that Jared S. Dinkes was elected partner of the Firm, effective January 1, 2021.
Christopher H. Craig, Managing Partner of the Firm said, "We are very fortunate to have an attorney of Jared's abilities be a member of our Firm. His technical skills, work ethic and broad background and experience greatly enhance our ability to serve our clients."
Jared S. Dinkes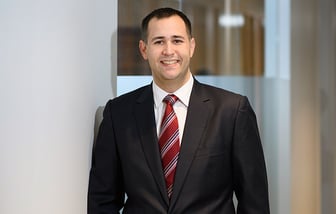 Jared S. Dinkes practices in the areas of mergers and acquisitions, private equity and venture capital transactions, securities, debt financing and general corporate representation.
Charles J. Downey III, Chair of the Corporate Practice Group, said, "Jared embodies our firm's overall approach to corporate law – he is thoughtful, practical and tireless in seeking to achieve the goals of his clients. In addition, his past experience in debt finance gives Jared the ability to provide an additional perspective to our clients. As a result, Jared has earned the trust of a broad group of our clients."
"I am honored to work with such a dedicated and talented group of attorneys and look forward to continuing to help our clients achieve their objectives" said Jared.
Jared earned his J.D. from The Ohio State University Michael E. Moritz College of Law (2006), his M.A. from Duke University (2003) and his B.A. from State University of New York at Binghamton (2001). Mr. Dinkes resides in New Rochelle, New York with his wife, Ilana Ressler, M.D., and their three children.