The Women's Initiative Network recently hosted a personalized flower arranging class for attorneys at the firm.
Together with Alice's Table, an award-winning provider of virtual workshops in food and floral design, members of WIN selected flowers and arranged them while discussing their creative choices. WIN members displayed the resulting unique works of art in their homes.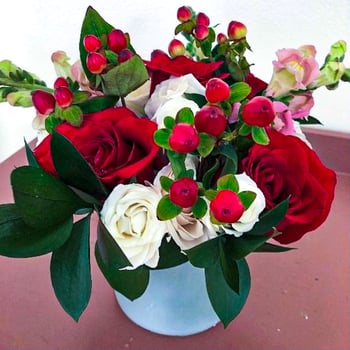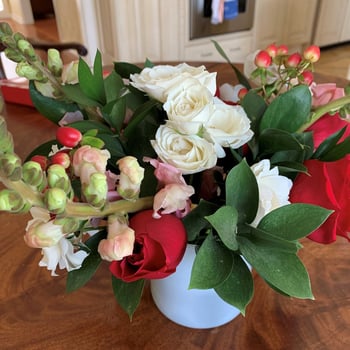 WIN is Finn Dixon & Herling's affinity and mentorship group dedicated to women attorneys. WIN regularly hosts events that encourage professional development and personal connections among the Firm's women attorneys, as well as client networking events. During the COVID-19 pandemic, WIN has focused on supporting its members with the unique challenges in this time, in particular, working from home and the challenges facing parents and other caregivers. To learn more about WIN, click here.
Kate Dougherty, an associate in the corporate group, said the event was "a great way to connect with colleagues near and far during the COVID lockdown." Litigation associate Maria Brusco added, "flower arranging is an art that is closely tied to the space where the arrangement is displayed. Because I spend so much time in my home office, it was really nice to create something beautiful for my space with my colleagues."
Julia Fish Snowden is the chair of WIN. She is a partner in the Debt Financing group and represents financial institutions, sponsors and borrowers in finance transactions, including secured and unsecured lending, acquisition financings, asset-based securitizations, and bankruptcy and restructuring matters.