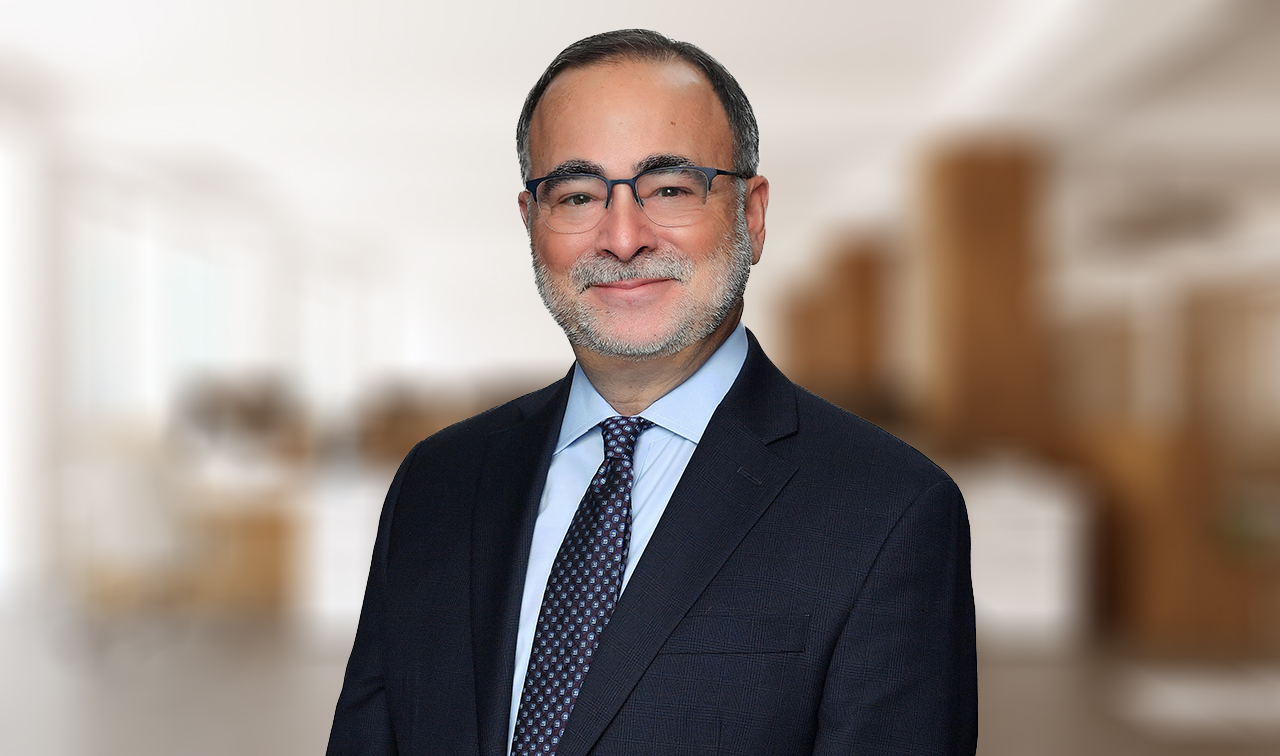 o: 203.325.5018
jplotkin@fdh.com
Vcard
Jeff, a former assistant regional administrator of the SEC's New York Regional Office, represents broker-dealers, investment advisers, public and private companies, corporate officers and directors, securities professionals, and institutional investors in regulatory investigations nationwide.
He also represents clients in connection with parallel criminal proceedings, conducts internal corporate investigations, represents clients in FINRA arbitration matters, and provides compliance counseling to broker-dealers and investment advisers. Jeff has handled a number of independent regulatory projects, including serving as the:
Court-appointed Distribution Agent for the $65 million Fair Fund established in SEC v. McAfee, Inc. (f/k/a Network Associates, Inc.), C-06-0009 (PJH) (N.D. Cal.);
SEC-appointed Plan Administrator for the $50 million Fair Fund established in In the Matter of Morgan Stanley, DW, Inc., Exchange Act Release No. 52482 (September 21, 2005);
Designated Independent Consultant for a NYSE specialist firm pursuant to settlements with the SEC and NYSE in the so-called "Specialist Case," In the Matter of LaBranche & Co. LLC, Exchange Act Release No. 49500 (March 30, 2004); and
Independent Third Party Auditor of specialist algorithms for a NYSE specialist firm pursuant to former NYSE Rule 104(h).
Before joining the firm, Jeff was the chair of the Government Enforcement and White Collar Defense practice group at Day Pitney, LLP in Stamford, Connecticut. Jeff is the chair of Finn Dixon & Herling's Practice Standards Committee and a member of the firm's Diversity, Equity, and Inclusion Committee.
Representative Matters
Represented a securities analyst and a hedge fund adviser in separate SEC GameStop investigations.
Represented a broker-dealer in a Connecticut Department of Banking investigation concerning the sale of Fyre Festival securities to investors.
Represented an investment banker in an internal investigation and related FINRA examination concerning the unapproved use of text messages for business-related communications.
Conducted an internal investigation for an international bond dealer into potential misuse of material nonpublic information obtained from a prospective investment banking client.
Represented a broker-dealer in a FINRA investigation concerning a bond trader's mismarking of inventory positions.
Represented a Canadian hedge fund adviser in an SEC investigation concerning potential insider trading in a NASDAQ pharmaceutical stock.
Represented a corporate partner of a large New York City law firm in an SEC investigation concerning Form 10-K disclosures by a NASDAQ company client.
Conducted an internal investigation for an alternative asset management firm concerning criminal charges filed against its former Chief Compliance Officer.
Represented a commodity futures trader in a CME spoofing investigation and disciplinary action.
Served as an expert witness for a sub-adviser to a mutual fund complex before the NYC Tax Appeals Tribunal concerning the broker-dealer sourcing rules.
Associations
Chairman, Connecticut Legal Services, Inc.
New York State Bar Association, White Collar Criminal Litigation Committee, Commercial and Federal Litigation Section (Former Co-Chair, Securities Subcommittee)
Connecticut Bar Association, Federal Practice Section
American Bar Association, Business Law Section
Securities Industry and Financial Markets Association (SIFMA), Compliance & Legal Society
Director, MoCA Westport (formerly Westport Arts Center), 2014 – 2018 (Chair, Governance Committee)
Publications
"BlackBerry: The FINRA Compliant Smartphone," February 2011 (White Paper commissioned by Research in Motion Limited)
"Criminal Prosecutorial Discretion in Insider Trading Cases: Let's Look at the Numbers," NYLitigator, Fall 2010 (principal author)
"Confidential Commercial Documents in the SEC's Investigative Files: Caution to the Complacent," Securities Regulation Law Journal, Fall 2010 (co-author)
"SEC v. Bank of America: Back to the Drawing Board," ABA Criminal LitigationNewsletter, Winter 2010 (co-author)
"The Designated Third Party Requirement: The Final Frontier of SEC Rule 17a-4(f)," November 2009 (White Paper commissioned by Iron Mountain) (republished February 2012)
"BlackBerry in the Regulatory Spotlight: FINRA Provides Compliance Guidance to Member Firms Regarding 'Non-Member E-Mail Platforms' and 'Personal ElectronicCommunications Devices,'" February 2008 (White Paper commissioned by Research in Motion Limited)
"Responding To SRO Market Surveillance Inquiries Into Potential Insider Trading," The Metropolitan Corporate Counsel, October 2007 (co-author)
"Securities Class Action Settlements - How Corporate Governance Reform Has Played a Role in the Process," New York Law Journal, September 20, 2007 (co-author)
"Reaping the Benefits of Electronic Message Surveillance," 2006 (report of broker-dealer survey conducted with Fortiva, Inc.) (co-author)
"The Act-Of-Production Privilege in SEC Proceedings," The Review of Securities & Commodities Regulation, Vol. 39, No. 1, January 4, 2006 (co-author)
"SEC Enforcement Actions: Show Me the Money," New York Law Journal, December 19, 2005
"E-Mail Discovery: Worst Case Scenarios vs. Best Practices," 2004 (White Paper commissioned by Veritas/Symantec, Inc.)
"Corporate Governance–The Impact on your IT Staff," September 5, 2003 (White Paper commissioned by Veritas/Symantec)
"The Tipper Benefit Test Under the Misappropriation Theory," New York Law Journal, August 15, 2003
"Broker-Dealer Regulations Concerning E-Mail," New York Law Journal, December 4, 2002