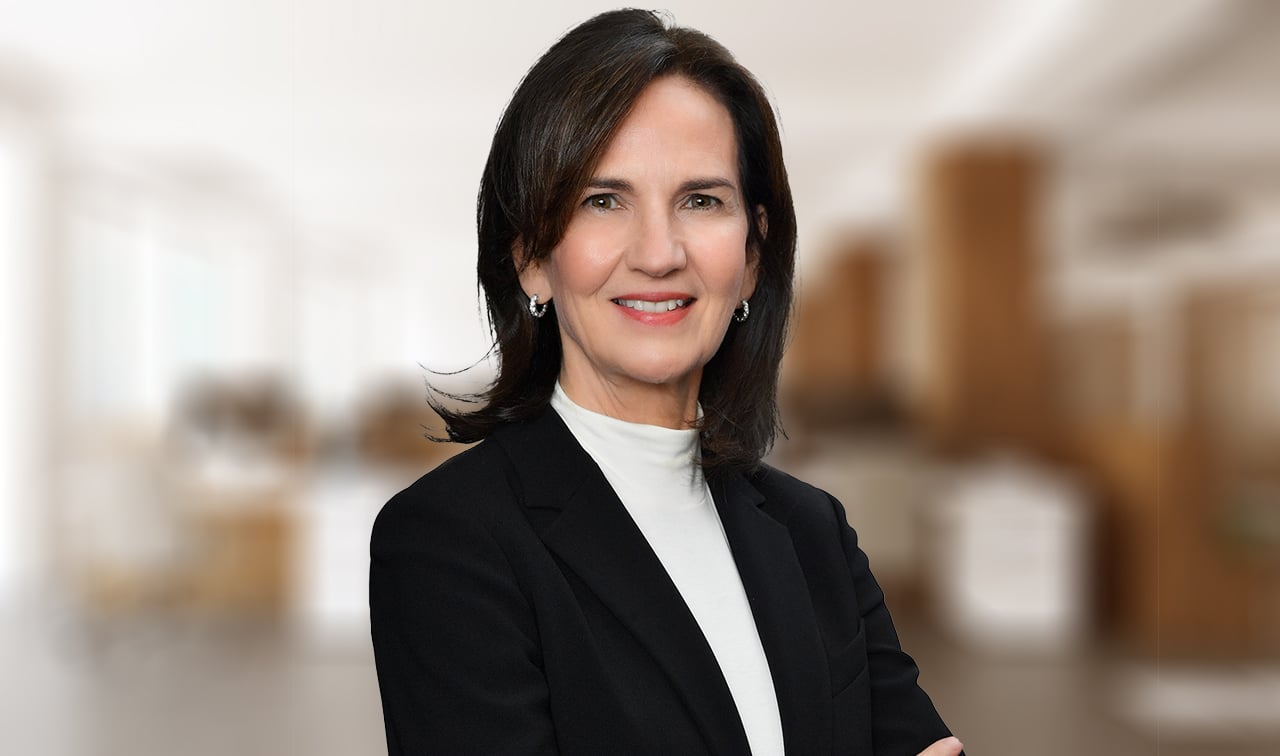 Deirdre M. Daly
Partner
Co-chair, Litigation
o: 203.325.5050
ddaly@fdh.com
Vcard
Deirdre formerly served as United States attorney for the District of Connecticut and focuses her practice on significant white-collar criminal matters and internal investigations. Drawing on 20 years of experience inside the Department of Justice, she brings a deep understanding of prosecutorial decision-making to her practice.
Deirdre represents executives, corporations, and boards, across a range of industries, as well as non-profit institutions, facing high-stakes federal criminal investigations. Deirdre has also conducted sensitive internal investigations for public companies, universities, hospitals, asset-management companies, and private equity portfolio companies. She regularly counsels corporate clients on risk mitigation and compliance measures. Deirdre led an eight-month independent investigation for Yale University, culminating in a public report that the university cited for its "excellent recommendations."

Deirdre is the first woman to be presidentially appointed to lead the United States Attorney's Office in Connecticut. As the state's chief federal law enforcement officer, she oversaw 65 attorneys and all litigation in the state involving the federal government. That role included the prosecution of federal offenses relating to securities, healthcare, and other financial fraud; national security; cybercrime; public corruption; civil rights; human trafficking; child exploitation; environmental crimes; gang violence; and narcotics distribution. In addition to being the U.S. attorney for Connecticut, she served for 12 years as an Assistant U.S. attorney in the Southern District of New York, handling a broad range of federal criminal matters. Deirdre has tried close to twenty criminal trials, including three murder trials.

Throughout her career, Deirdre has been recognized as a leader whose judgment is respected and valued. During her tenure as U.S. attorney, the attorney general of the United States appointed her to serve on the Attorney General's Advisory Committee of United States Attorneys (AGAC), providing strategic advice on issues impacting the Department of Justice and the 94 offices of U.S. attorneys. She was recently selected to co-chair the Connecticut Bar Association task force on police reform whose work led to substantial legislative action.

Earlier in her career, she served as an environmental and safety monitor reporting to the board of directors for a large public utility. At FDH, she is co-chair of the Litigation group, leads the DEI and pro bono committees, and is actively engaged in hiring and the Women's Initiative Network.
Representative Matters
Represented a large transportation company that was the target of a multi-year investigation of disadvantaged business enterprise (DBE) fraud by a U.S. Attorney's Office which successfully resulted in a complete declination.
Represented two high-level executives at a mining company in an FCPA investigation where no charges were filed.
Represented senior executive of foreign subsidiary of U.S. pharmaceutical company in an FCPA investigation where no charges were filed.
Represented venture capital firm in federal investigation of suspected violations of controlled substances laws.
Represented CEO in federal investigation of suspected obstruction of justice.
Represented executive of nonprofit in federal investigation of suspected labor violations and immigration fraud.
Conducted an internal investigation of potential compliance and control failures in connection with large-scale financial fraud at a health system and affiliates.
Conducted an investigation for an asset management firm concerning criminal charges filed against its former chief compliance officer.
Investigated potential kickbacks and bribery at construction firm.
Investigated potential labor violations at manufacturing firm.
Conducted investigations of alleged sexual misconduct and harassment by executives and other constituents of private companies and nonprofit institutions.
Conducted investigation for Yale University regarding allegations that a former medical school professor engaged in sexual misconduct.
Honors
Connecticut Veteran's Legal Center, Pro Bono Award, 2020

Anti-Defamation League Civil Rights Award, 2017

Connecticut Police Commissioners Law Enforcement Award, 2017

Connecticut Women's Hall of Fame Honoree, 2017

Community Awards (Triangle Community Center, Islamic and Sikh Associations), 2017

Greater New Haven NAACP, Criminal Justice Award, 2016

Urban League of Southern Connecticut, Diversity Award, 2016

U.S. Department of Justice, Director's Award for Superior Performance, 1991
Associations
President (2021-22) and board member (2018-22), Lawyers Collaborative for Diversity
Member (2020-23), CBA Federal Judiciary Committee
Co-chair (2020-22), Connecticut Bar Association Policing Task Force
Fellow, Connecticut Bar Foundation (2022-23)
Appointed chair of the Magistrate Judge Merit Selection Committee by the Judges of the U.S. District Court in Connecticut (2019, 2020)
Member, Attorney General's Advisory Committee; co-chair White Collar Fraud Subcommittee; chair, Forensic Science Working Group (2015-16)
Commissioner, National Commission on Forensic Science (public commission formed by the Department of Justice and the National Institute of Standards and Technology to enhance the practice and improve the reliability of forensic science) (2015-2016)
Member, Committee on Admissions and Grievances for the United States Court of Appeals for the Second Circuit (2008-2010)
Co-chair (2007-2010), trustee (2001-2010), board of trustees, Greens Farms Academy