Finn Dixon & Herling recently raised funds and participated in the annual Hope in Motion Walk and Run for the benefit of patients at the Carl & Dorothy Bennett Cancer Center at Stamford Hospital.
The Firm has historically sponsored the Hope in Motion Walk and Run and this year achieved our fundraising goal by raising $3200 above and beyond the firm's sponsorship of the event.
The team walked in honor of our colleagues who have battled cancer. Employees, friends and family of the Firm gathered to walk a 3k or run a 5k route starting at the Rowayton Community Center in Norwalk, CT.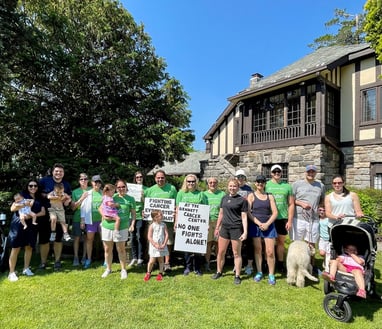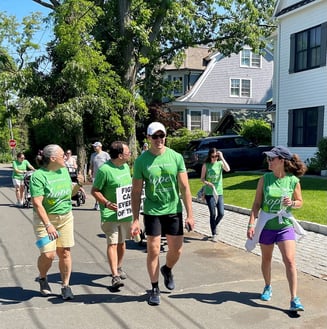 The Finn Dixon & Herling team included over a dozen people, including Firm employees and many of their children from age two months to six years old, and one pet dog. The team enjoyed beautiful beach scenes along the route and gathered for refreshments in park afterwards.
The event was planned by Firm partners Julia Fish Snowden, Brett W. Dixon, and Susan Dixon. Julia is a partner in the Debt Finance group and chair of the Firm's Women's Initiative Network Committee. Brett Dixon, a founding partner of the Firm, focuses his practice on tax and business structures. Susan Dixon chairs the Firm's Executive Compensation, Benefits & Employment group and is a member of the Firm's Management Committee.