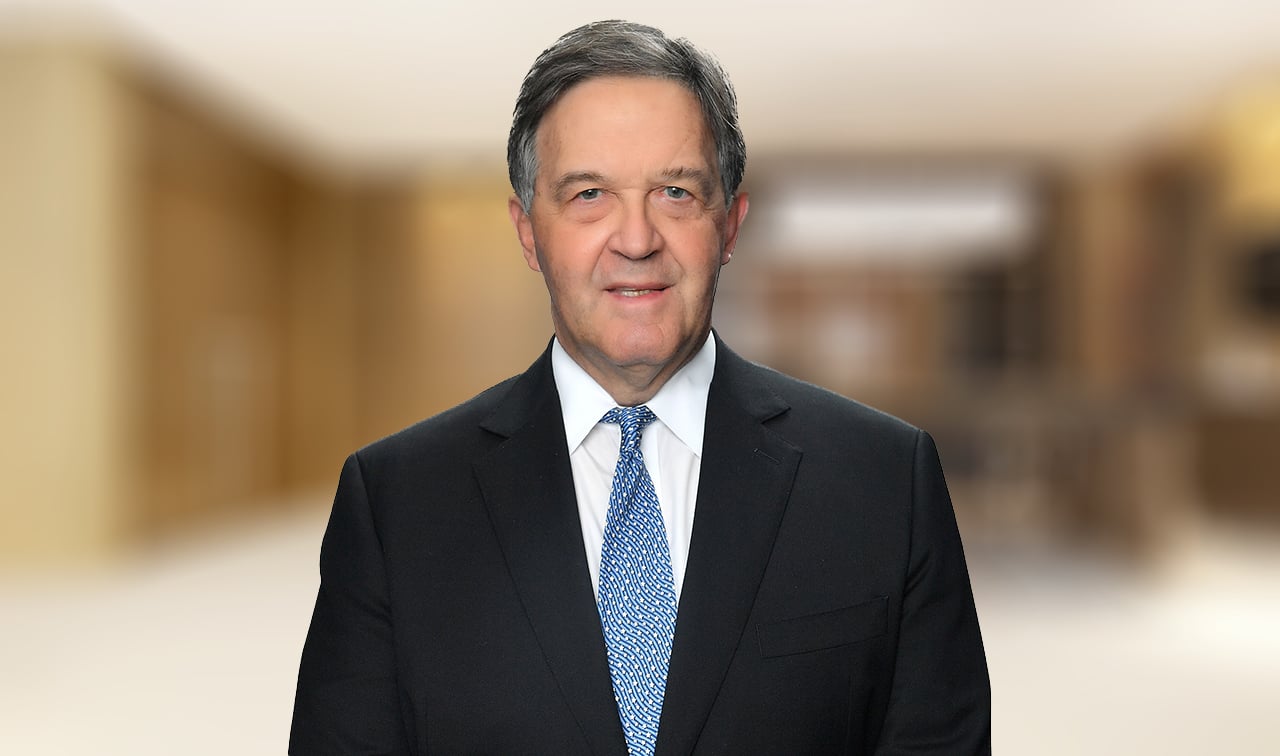 o: 203.325.5031
dalbin@fdh.com
Vcard
David Albin is a partner of Finn Dixon & Herling representing clients in the areas of mergers and acquisitions, private equity and venture capital, securities law, and general representation.
David has significant experience representing private equity and venture capital groups, as well as public and private companies, in their acquisition, disposition, investment, formation, and other activities. Clients for whom David has recently provided merger transactional advice include Heartwood Partners, Warwick Group, and Return Path, Inc.

Recent representative transactions include:
The purchase of special purchase manufacturers for a private equity fund.
The purchase of automobile parts suppliers for a private equity fund.
The disposition of a family-owned oil industry supply company with substantial Persian Gulf operations to a private equity backed competitor.
The disposition of several locations for a private equity backed medical services company.
The purchase of various e-business entities for a venture capital backed client.
David has also provided a number of public companies with advice regarding their securities law matters and both public and private companies with advice and counsel on a wide range of corporate governance, contract, and other matters. Clients for whom David has served in the role of outside general counsel are engaged in a wide range of activities and industries including medical devices, health care services, e-commerce, government procurement, and food and beverages.
David is a leader in state and federal bar activities. He has served as chairman of the Business Law Section of the Connecticut Bar Association and is an active member of the American Bar Association's Mergers and Acquisitions Committee for which he is currently serving as chairman of the Private Equity Mergers and Acquisitions Subcommittee and has also served, among other tasks, as reporter of the Model Asset Purchase Agreement with Commentary, as a panelist for the National Institute's annual Mergers and Acquisitions Seminar and chair of the Programs Committee.
Honors
"Band 1" for Corporate/M&A in the state of Connecticut by Chambers USA (2011-present)
2016 Stamford Securities Regulation Lawyer of the Year, Best Lawyers (2014)
Connecticut Super Lawyer in Mergers & Acquisitions (2009-2018)
Leading lawyer in The Best Lawyers in America in Corporate, Mergers & Acquisitions, Private Equity, Securities, Securities Regulation (2006-2018)
Associations
American Bar Association

Negotiated Acquisitions Committee
Chair of Private Equity Subcommittee
Chair, Programs Committee, (2009–15)
Task Force on Model Asset Purchase Agreement
Task Force on Revised Model Stock Purchase Agreement
Task Force on Manual on Acquisition Practice and Procedure

Connecticut Bar Association Section of Business Law

Chairman (2006–2008)
Vice President – Programs (2002-2006)
Publications
"The Model Asset Purchase Agreement with Commentary" American Bar Association (2001)
"The Importance of Absolute Clarity in Drafting the Indemnification Provisions of Purchase Agreements," Deal Points – The Newsletter of the Negotiated Acquisitions Committee, Vol. II Issue I (1997)
"Recent Cases on Registration Rights Provisions," Deal Points – The Newsletter of the Negotiation Acquisitions Committee, Volume III, Issue 3 (1998)