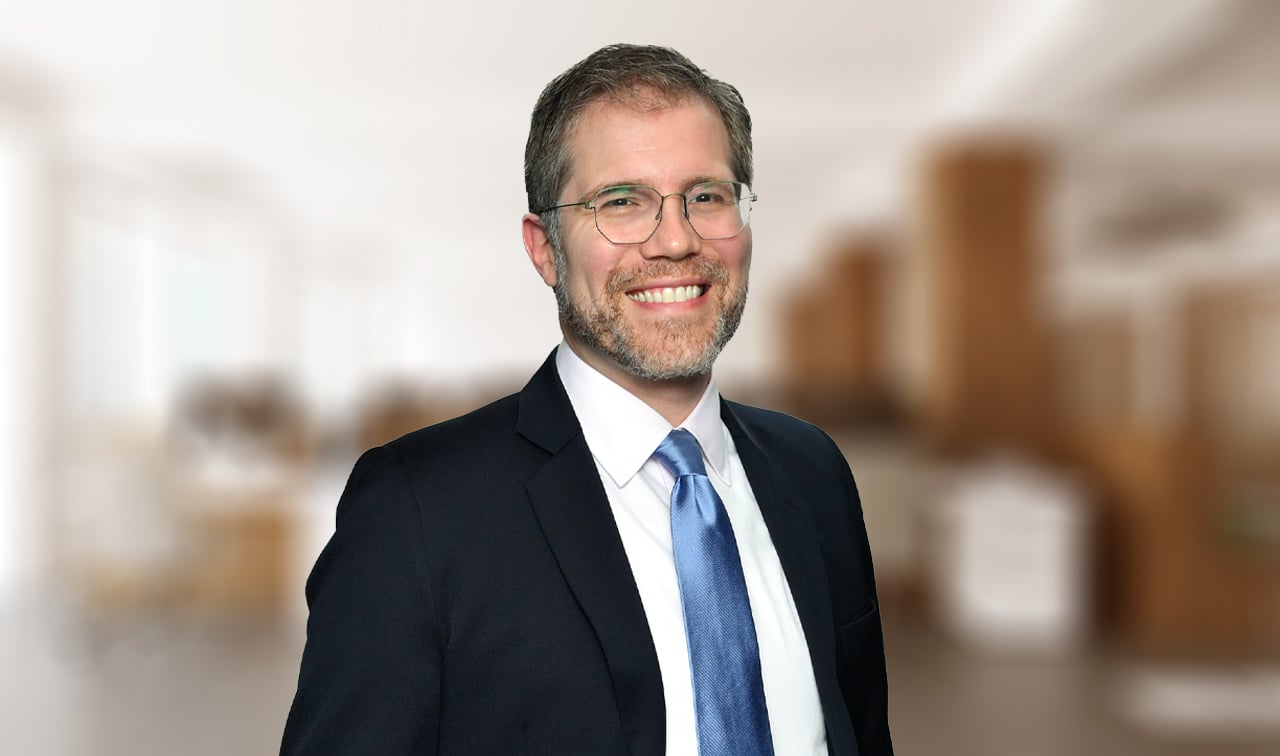 o: 203.325.5042
bsmyser@fdh.com
Vcard
Ben represents both borrowers and lenders in mid-market to large-cap debt financing transactions. Ben has significant experience in leveraged acquisition financing, dividend recapitalizations, and related matters.
Ben's experience representing borrowers has proven invaluable in representing his lender-side clients, as he provides insight into their own borrowers' thought processes. Likewise his experience representing lenders has allowed him to advise his borrower-side clients about their lenders' likely priorities.
Ben has a wide range of transactional experience, having represented borrowers and lenders at all levels of the market. Representative matters include:
Represented a sponsor and its portfolio company in a large-cap, cross-border financing of the acquisition of a business division from a public company.
Represented a lender in financing a provider of cryptocurrency data centers. Provided insight into complex cryptocurrency-related and project-finance-related issues.
Represented a sponsor and its portfolio company in financing multiple unrelated add-on acquisitions all closing on the same day.
Ben's ability to spot issues before they become problems, and to propose and implement practical solutions, facilitates smooth and timely closings for his clients.
Prior to joining Finn Dixon & Herling, Ben was an associate in the Corporate practice at the New York office of Stroock & Stroock & Lavan LLP, where he represented both lenders and borrowers in financings and bespoke financial products transactions. At FDH, Ben serves on the Associates Committee and the Pro Bono Committee. Outside of the firm, Ben enjoys spending time with his family, conquering obstacle courses, studying history, and reading the news.
Representative Matters
Represented a sponsor in the platform acquisition of a large and sprawling regulated services provider and in multiple add-on acquisitions.
Represented a sponsor and its portfolio companies in multiple dividend recaps.
Represented a lender making secured loans to a maker of children's toys and games.
Represented a large private company in negotiating maritime-related equipment financing (bareboat charter).
Represented a lender in making mezzanine loans to a manufacturing company, negotiating with first lien lender.
Represented a sponsor and portfolio company in financing multiple "must close" add-on acquisitions closing concurrently with the sale of said portfolio company.
Honors
Above & Beyond Award, Sanctuary for Families (2017)
Associations
Member, Sustainability Advisory Board (Village of Pelham, NY)