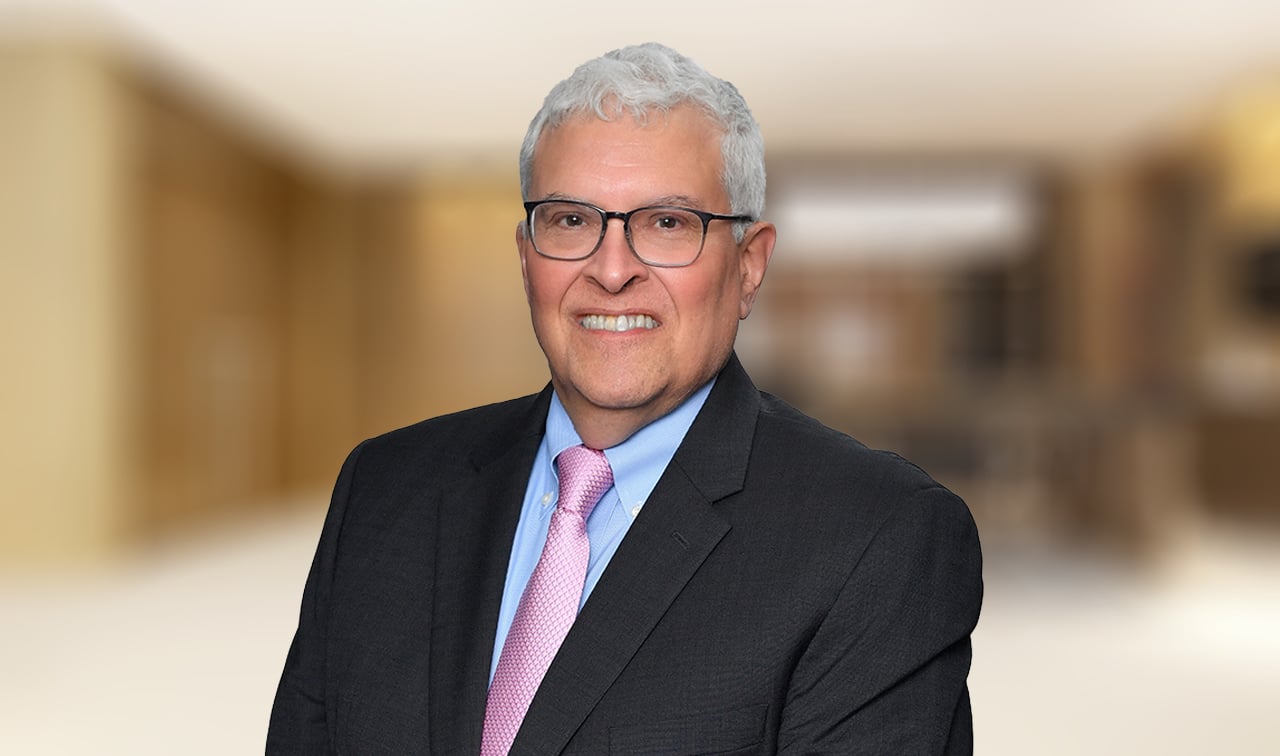 Andrew M. Calamari
Partner
o: 203.325.5057
acalamari@fdh.com
Vcard
As former director of the SEC's New York Office, Andy brings wide ranging experience to his representation of senior executives of large public companies in SEC investigations, and registered investment advisers and broker-dealers in SEC investigations and examinations.
He also represents public company auditors in SEC and PCAOB investigations. Well known among SEC practitioners, Andy has been called upon to serve in fiduciary capacities as an independent trustee, court-appointed special master, and compliance consultant. Andy's experience includes the following:
Appointed independent trustee and chair of the Special Litigation Committee for the Trust for Advised Portfolios, Infinity Q Diversified Alpha Fund, a liquidating mutual fund that sustained about half a billion dollars in losses as a result of alleged mismarking of positions by the Fund's investment adviser.
Court-appointed special master charged with overseeing the distribution and claims process with respect to the Infinity Q Diversified Alpha Fund's assets.
Retained by a major investment bank to serve as an independent compliance consultant pursuant to an SEC order.
Successfully persuaded the SEC staff to decline a case against the CFO of a public company after the staff had expressed its intention to issue a Wells notice in an investigation of alleged accounting fraud at the public company.
Persuaded the SEC staff to decline proposed charges against a former CEO after the staff had issued a Wells notice in an investigation of alleged Regulation FD violations.
Persuaded the SEC and DOJ not to charge our client, a principal bonds trader, in an investigation of market manipulation in the high yield fixed income market.
Andy came to the Firm directly from the SEC where he served as director of the New York Regional Office from October 2012 until October 2017. As regional director, he led a staff of approximately 400 enforcement attorneys, accountants, investigators, and compliance examiners, involved in the investigation and prosecution of enforcement actions and the performance of compliance inspections in the New York region. The New York office has responsibility for the largest concentration of SEC-registered financial institutions including more than 4,000 investment banks, investment advisers, broker-dealers, mutual funds, and hedge funds. Andy also was one of the inaugural co-chairs of the SEC Enforcement Division's broker-dealer task force, a national task force formed in late 2013 to focus on current issues and practices within the broker-dealer community.

Andy currently serves as FDH's General Counsel and serves on the firm's Management Committee. Before joining the SEC, Andy spent nearly 15 years in private law practice, including as a litigation partner at Donovan Leisure Newton & Irvine.
Honors
Stanley Sporkin Award, U.S. Securities and Exchange Commission, 2008
Arthur F. Mathews Award, U.S. Securities and Exchange Commission, 2003
Chairman's Award for Excellence, U.S. Securities and Exchange Commission, 2002
Associations
Member, American Bar Association
Publications
Complex Litigation (with J. Stengel), (PLI 1994 & Supp. 1998)
"Litigation-An Overview" in 4 Securities Law Techniques (The Practitioner's Guide to Transactions and Litigation) (Associate of Arts Sommers Education Matthew Bender,1995) (with J. Stengel and others)